France wants the EU to adopt its "new and innovative legislation" with the idea of "creating trust" (in a trustless technology). But forcing every participant in the cryptocurrency ecosystem to identify themselves through KYC is missing the point entirely. You can't support Bitcoin and stand up for innovation whilst simultaneously and vigorously distorting its core values.
Regulating Tech with 'Innovative Legislation'
Cedric O, the newly-appointed French Secretary of State for Digital Affairs took the stage to close the Paris Blockchain Week Summit yesterday. The same place where the country's Finance Minister Bruno Le Maire announced that the EU should adopt the French regulation on crypto assets.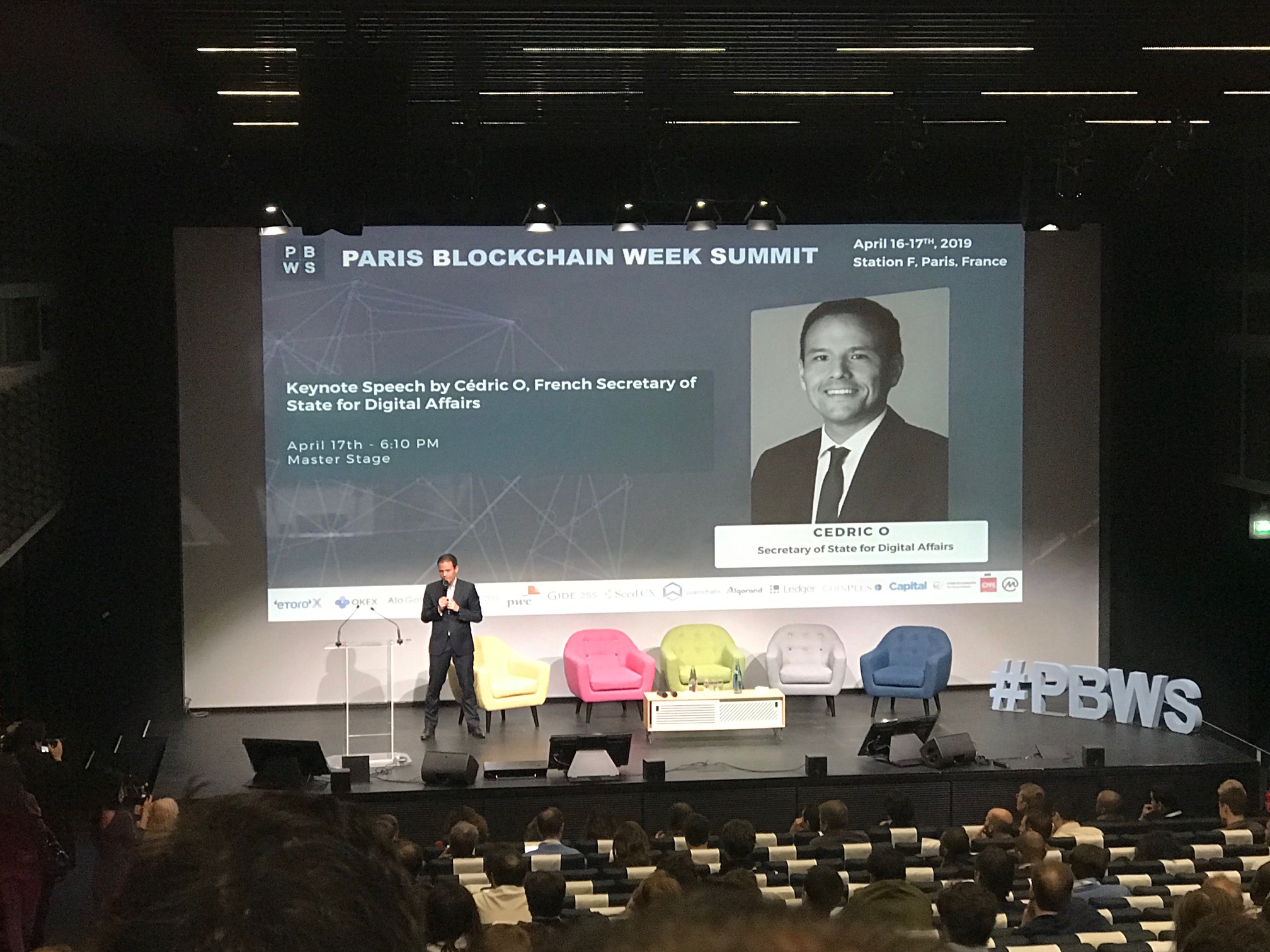 To a packed room, he announced that regulation was necessary "to build a framework of trust." Many cryptocurrencies companies struggle to get bank accounts, he said. But identifying themselves and applying for licenses will create enough trust for banks and investors to work with them.
Oh, the irony.
You would think that a man who goes by the last name of "O" would hold Bitcoin's values of privacy dearly. Alas, Mr. O is "strongly" in favor of regulation.
In fact, he's already actively looking into (effectively) censoring content on social media by using some kind of "central repository" to "query" specific posts.
KYC/AML Have No Place in Bitcoin
In a brief press conference shortly after his speech, Bitcoinist spoke to Mr. O in front of flashing cameras. We pointed out that many in the cryptocurrency space believe that KYC/AML has no place in Bitcoin. In fact, the creator's anonymity is considered to be not a bug, but a key component of its decentralization.
This is an argument held not only by cypherpunks but other key members in the space such as Meltem Demirors:
"I'm Not an International Drug Dealer" - @Melt_Dem https://t.co/6bOEXdgfyu Once everyone starts to understand what the implications of KYC/AML are, they turn against it 100%. KYC/AML has no place in Bitcoin and ethical people don't promote it or insist on it as a prerequisite. pic.twitter.com/pOaVSqj0E2

— Beautyon (@Beautyon_) April 16, 2019
After all, if we are not careful with how we treat our privacy with the technology we have today, we are treading a dangerous path for the future.
'Shadow' of Freedom is Threatening the Internet
Bitcoinist asked the Secretary how he can support cryptocurrency and innovation and be in favor of regulation at the same time? 
His reply unsurprisingly skated around the question. But he used the internet as an example. He said that it had been allowed to develop freely and that has caused many problems:
There is no one ruling the internet… In the shadow of that freedom, there are some threats that are emerging… cyberwar, hate speech, fake news… they are threatening even the architecture of the internet… I think the same goes for blockchain.
He added that for the blockchain industry to achieve mass adoption, it needs "a little bit of transparency and regulation."
The "dream" of self-regulation is, according to him, exactly that. Human beings need to be monitored.
I know that there is this kind of dream inside of the blockchain world. Actually, we had the same for the internet world for the past years. That it can be self-regulated and does not need any regulation. From my personal point of view, I think we have to find a balance between that organization that is at the core […] that distributed governance, and the idea that we still need a little bit of regulation and transparency.
Source: France's 'Innovative Legislation' Misses the Entire Point of Bitcoin